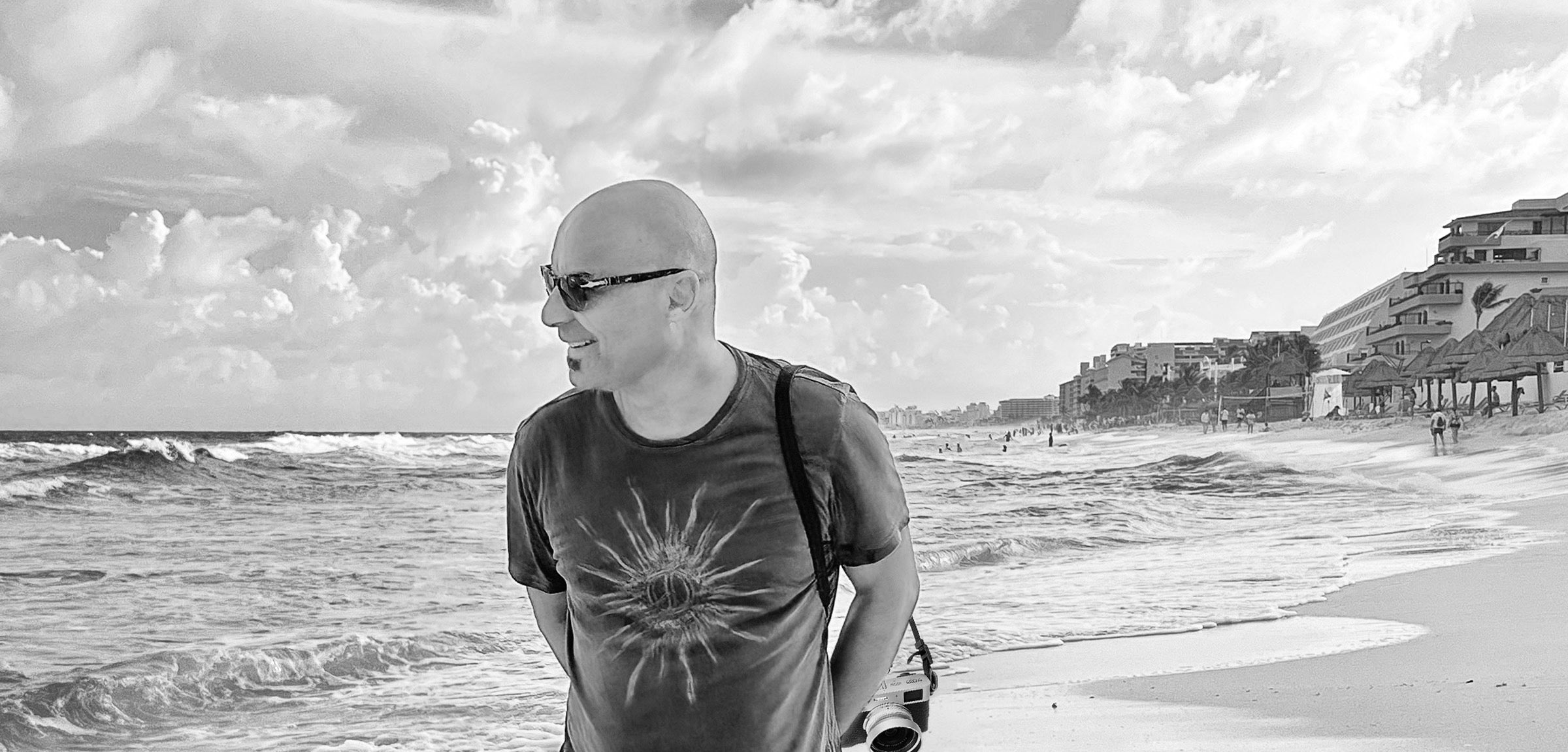 Hacob's work is rooted in the tradition of all things photographic.  A graduate of Art Center College of Design in Photography, Hacob started his twenty plus years career in photography as a commercial, still life and product photographer, servicing advertising and editorial clients. His body of work is the culmination of his inquisitive photographic mind, technical excellence and his passion for light, color and composition.
While at first glance Hacob's work seems bound to purely aesthetic issues in modernist discourse, references to life, nature, time and space are also plentiful. A good example of this artistic blend is his Light Painting series, presented here. Hacob achieves this by exposing the camera to various light forms while dragging and moving it in different directions and at multiple time exposures. This dragging technique creates a flowy, soft and silky brushed colors where there is planes of textures and colors and a more defined linear, dashed and dotted lines where there is sharp and solid or pulsating bright lights. This technique has yielded extensive possibilities in color, form and composition. The resulting work depicts a three dimensional space that conjures different ideas and subject matter. Hacob's unique style of using solid, dashed or dotted lines as well as soft painted planes creates an infinite depth, near and far. The soft and subtle color changes in the background, undulates back and forth like a curtain blowing in the wind. It is as though we are looking at a gaseous planet like Jupiter far into the distance. The pulsating dashed linear lines at times references life, like a beating heart, perhaps resemble ticking of time or it could represent borders and fences as in a geographic map. More importantly these lines in contrast to the soft background is what creates the depth and spatial relationships within Hacob's art works.
Hacob is an Associate Professor at Art Center College of Design teaching photography.