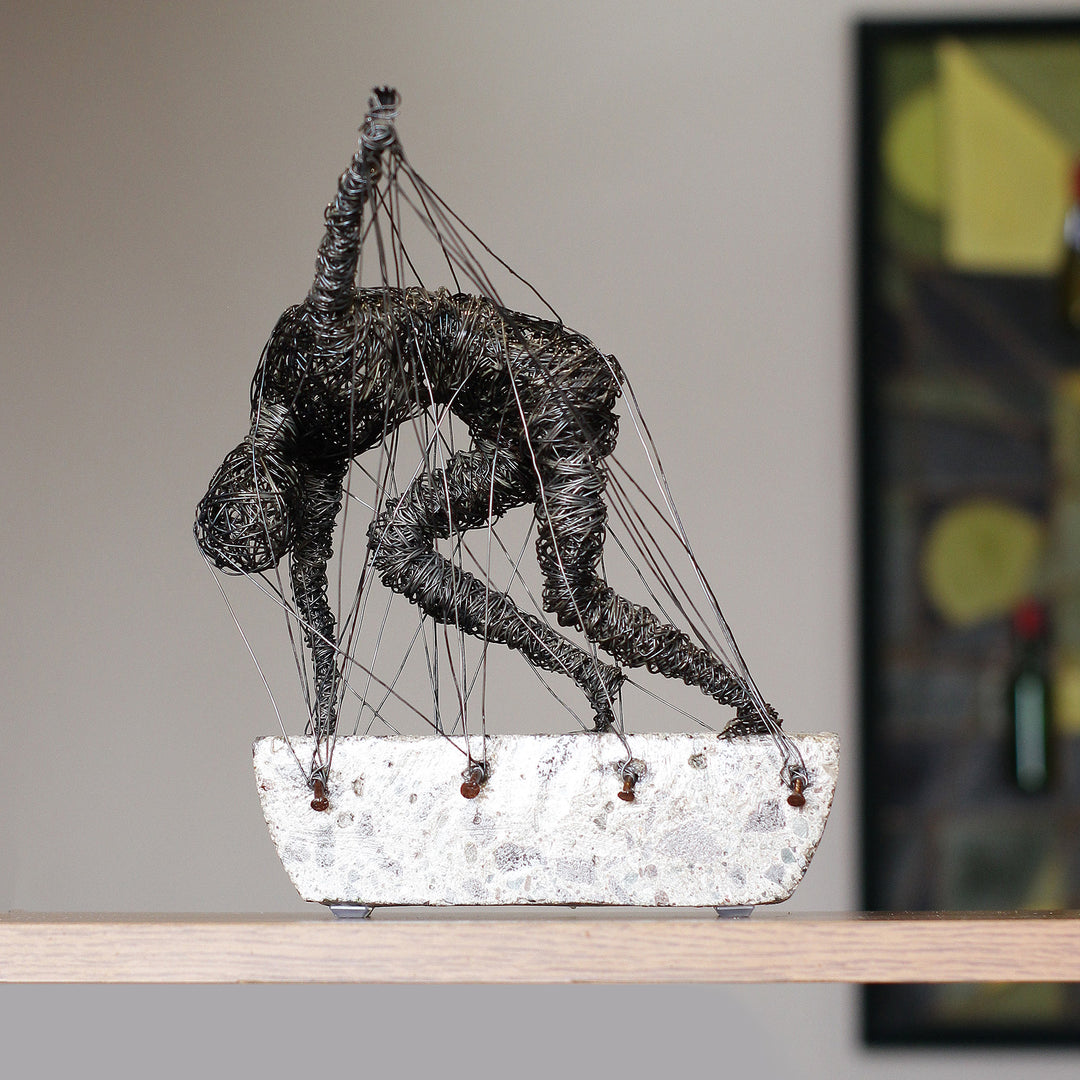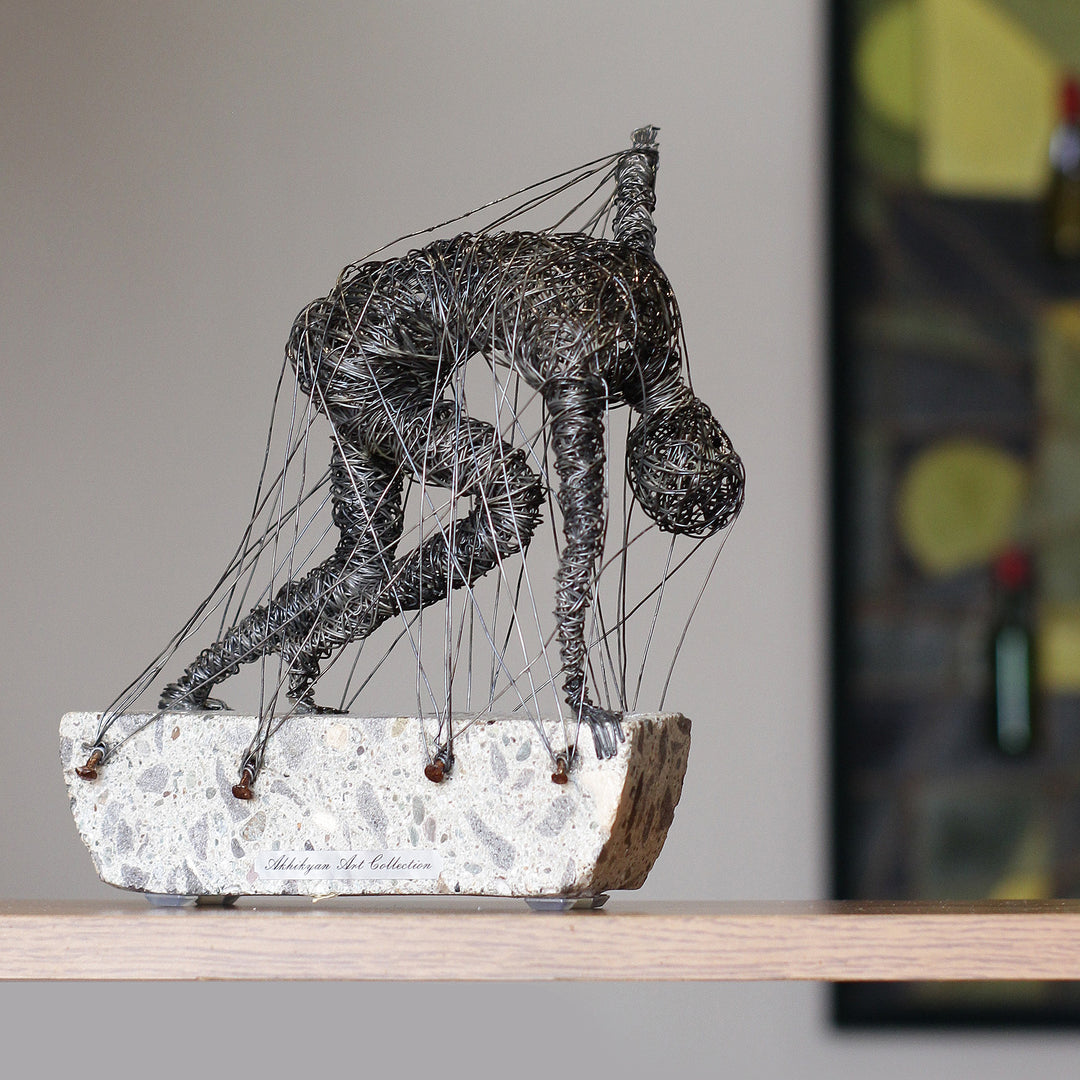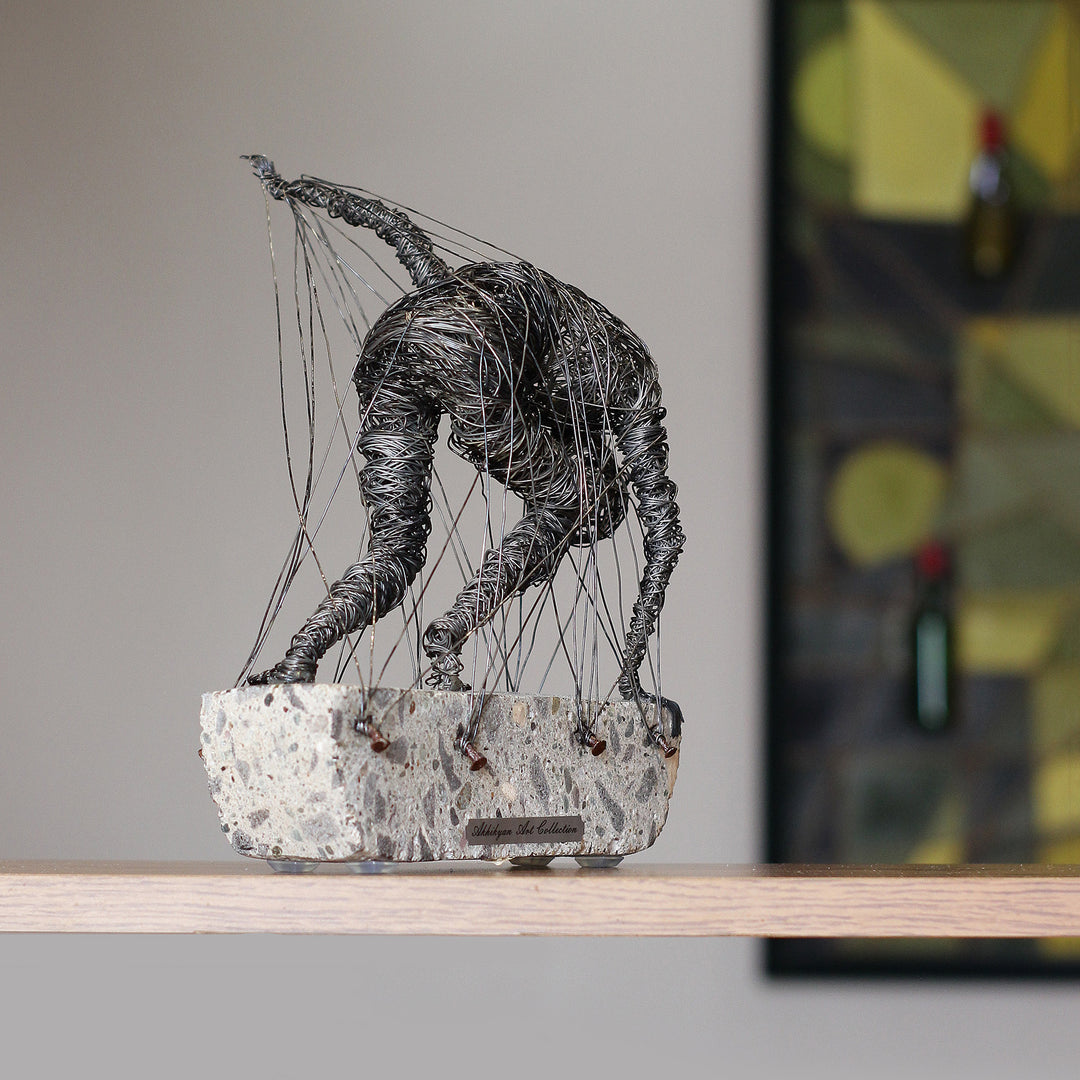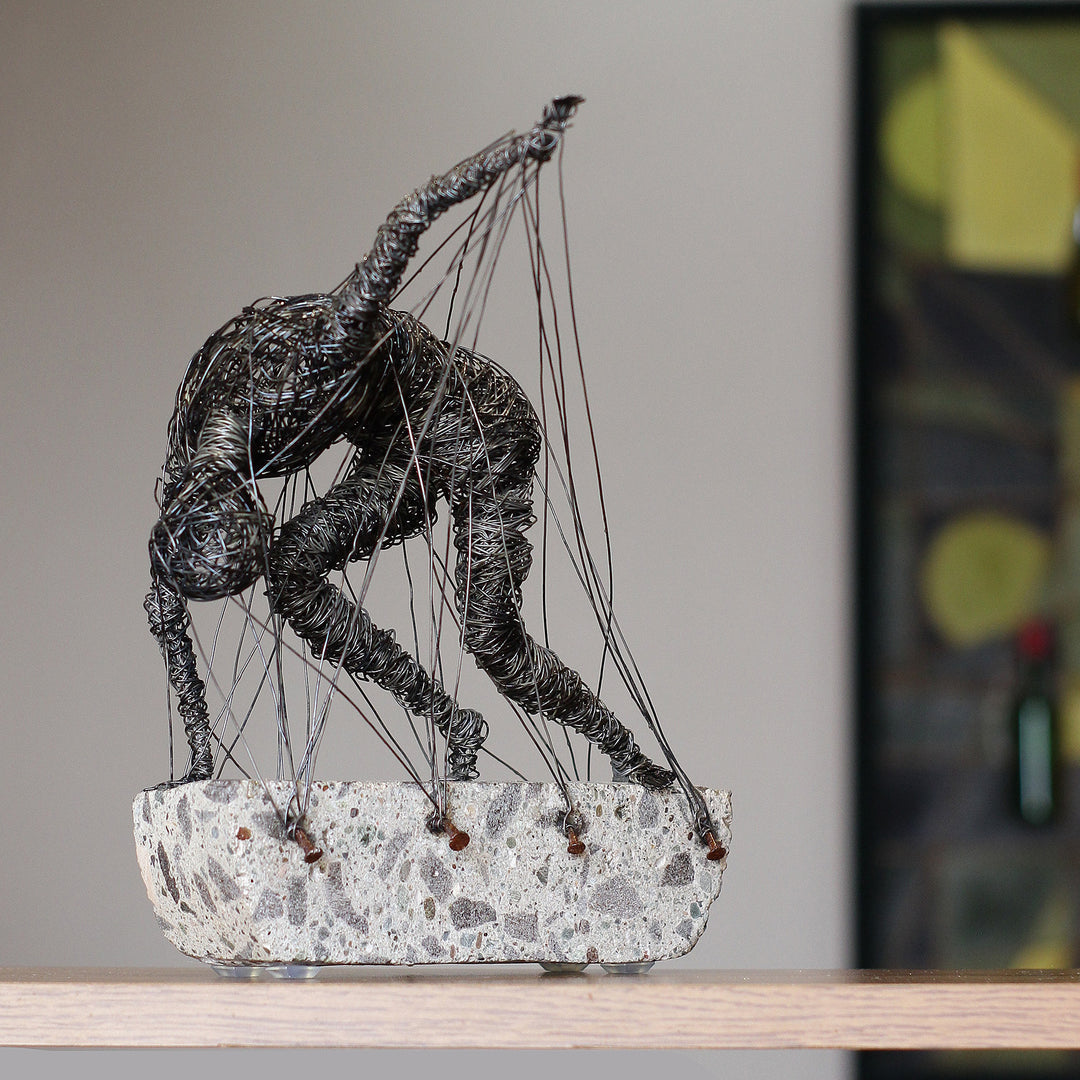 Attempt to escape
---
Iron, Concrete 7.9(L)x10.2(H)x5.9(D)in
In stock, ready to ship

Inventory on the way
"Attempt to Escape" by Karen Akhikyan - A Thought-Provoking Art Installation

Created in 2020, Karen Akhikyan's "Attempt to Escape" is a profound art installation that combines iron and concrete materials to construct a captivating structure. The unique design of this contemporary piece embodies the struggle to break free from the constraints of everyday life while simultaneously celebrating the beauty and power of freedom.

Akhikyan's mastery of materials and form is evident in "Attempt to Escape," as the use of iron and concrete creates a striking contrast between the rigid and the fluid. This juxtaposition serves as a visual metaphor for the human spirit's resilience and adaptability in the face of adversity.

Perfect for display in homes, offices, or public spaces, "Attempt to Escape" is an impressive modern art piece that will captivate viewers and inspire thought-provoking conversations. The artwork's message of liberation and resilience resonates with those who appreciate the transformative power of art.
Bring the compelling message of Karen Akhikyan's "Attempt to Escape" into your home or office and experience the transformative power of this exceptional modern art piece. Explore more of Akhikyan's thought-provoking creations in our online art gallery.

- Artist: Karen Akhikyan
- Title: "Attempt to Escape"
- Medium: Art installation (Iron, Concrete)
- Dimensions: 26x20x15cm
- Year: 2020
- Theme: Struggle, Freedom, Resilience
- Style: Contemporary, Abstract, figurative 

Shipping
With TsovArt, every artwork is insured and carefully packaged by specialists. If shipping is not free, rates are calculated by the size and weight of the package and shipped via a specialized delivery carrier. A delivery time will be arranged between the customer and the carrier, and the work will be delivered to the address indicated at the time of the order.
Returns
We provide our collectors with accurate descriptions and visuals of any artwork featured on our site. However, if you are not happy with your artwork, please email us at info@tsovart.com. We'll gladly offer you a store credit within seven days of receipt of the artwork. Additionally, some custom-framed artworks will have a 20% processing fee.
If the artwork arrives broken or damaged, please notify within three days of delivery. The customer is immediately reimbursed if the work cannot be repaired or restored.
Please get in touch with info@tsovart.com for any specific shipping and handling questions.